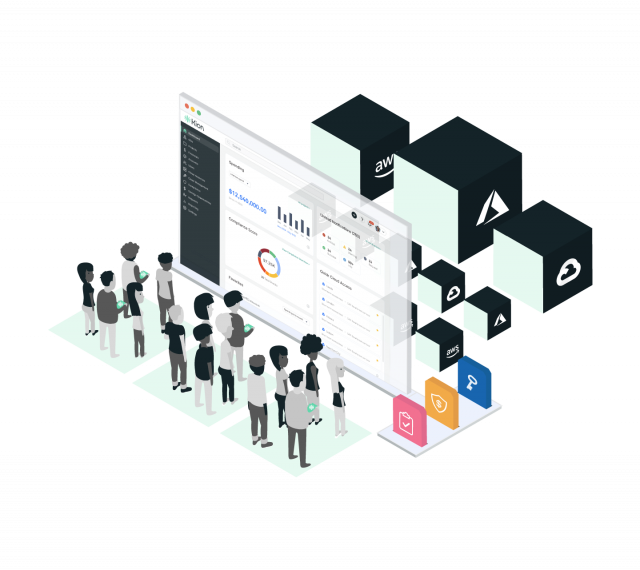 Last updated on January 31st, 2023 at 3:52pm
Across government missions, it makes sense to be cloud-smart today
Six years after the cloud-first mandate, cloud use is steadily increasing across government agencies. In the US intelligence community (IC) alone, cloud use has increased more than 200% year over year1. An ever-growing number of missions are now being executed with greater agility, cost savings, and speed because the government is taking advantage of commercial cloud services.
Commercial cloud technology is a safer bet to run your workloads, regardless of the mission being supported. Whether you are running sensitive workloads that must satisfy Department of Defense (DoD) Impact Level 6 or you must meet Intelligence Community Directive (ICD) 503 regulatory requirements, both AWS and Azure now provide regions to bring the cloud to customers across the DoD and IC.
Today, the new mandate is cloud smart, and the DoD has indicated it "is driving toward an enterprise cloud environment that is composed of a General Purpose cloud and multiple Fit For Purpose clouds"2. This means your approach to governing your cloud must be provider-agnostic and region-spanning. How do you get quick access, a consistent user experience, and compliance and financial control across public cloud providers and classification domains?
Streamlining provisioning across providers & classifications
If you must rely on a central group – with cumbersome approval chains, help desk tickets, and manual processes — to enable your teams to operate in the cloud, you'll soon question the ROI of the cloud.
In this scenario, cloud becomes the enabler for a new type of "shadow IT" where team members circumvent established policies and procure their own cloud accounts because the central group can't move quickly enough to provision cloud accounts.
Start your cloud enablement journey.
Request a demo today,