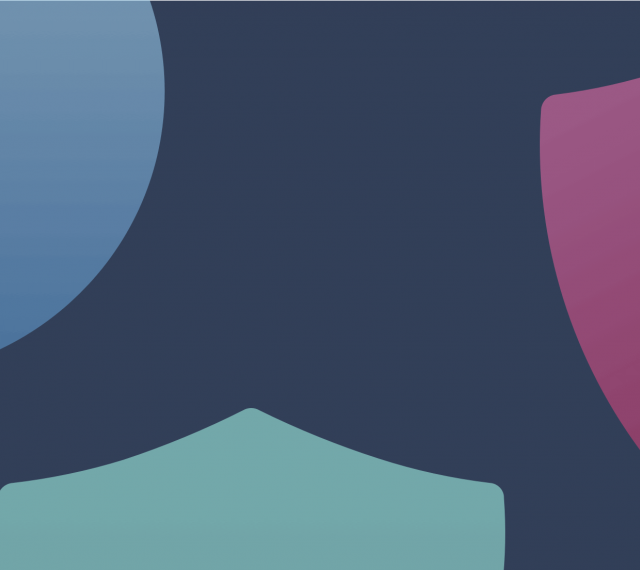 Last updated on February 2nd, 2023 at 3:00pm
Our 2.19 release is now live! This release includes speed and ease-of-use enhancements to make cloud governance as simple as possible. We also added new permissions and permission reports, made additions to our Azure support, and more. Read on to learn more about what we added in June!
Tame the cloud faster and more easily
We know that everyone is pressed for time and wants an easier experience in the cloud. These features help make things faster and easier for you.
Work twice as fast
To make pages render more quickly, we greatly improved the performance of the permission system. In internal tests, most pages that rely on permissions to render loaded at least 100% faster. This is especially true for long lists. Since many of our pages rely on permissions, this should make a noticeable difference in how quickly you can work in cloudtamer.io!
Spot trends in compliance at a glance
We made a few additions to our recent hit feature, the compliance overview dashboard. The dashboard already allowed you to track trends in your cloud compliance. This month, we added a graph showing active findings over time, which lets you see changes in compliance trends at a glance.
We also added a metric to show changes in compliance statistics since yesterday, keeping you informed of the most recent changes in compliance metrics without applying any date filters.
Additionally, our compliance reporting feature now goes beyond non-compliant projects. A count of non-compliant OUs now displays on the dashboard. Clicking on this metric brings you to a new table with more details. This allows you to track compliance at the OU level for your organization (divisions, teams, etc), without tallying up all of the OU's projects.
Effortlessly access the reference library with jumpstarts
cloudtamer.io will now install with our powerful out-of-the-box reference library jumpstarts, with no downloading required! This means that your team can put ready-made resources in place with the click of a button. These resources will be available to existing customers automatically upon upgrading to Version 2.19. Between the easy no-install accessibility and the convenience of ready-made resources, this new feature definitely makes cloud governance easier!
The reference library jumpstarts include:
IAM policies
CloudFormation templates
ARM templates
Azure policies
Azure role definitions
Cloud rules
Compliance checks
Compliance standards
Backtrack for quick rollbacks
To facilitate seamless rollbacks, we added the ability to set the backtrack window for Aurora clusters. This allows you to "rewind" the database cluster to the time you specify. This feature is much quicker and easier than restoring a database snapshot manually, but it still allows you to undo mistakes and explore data changes with minimal service interruptions.
You can read more about backtracking in this AWS article.
Populate fields automatically
Our new automatic population of resources in some of our drop-down menus facilitates easy selection and prevents data entry errors. Simply enter the account and region on the AWS AMI form or the Service Catalog Portfolio form, and cloudtamer.io will automatically load any available resources. No more typos in your ID numbers!
Fine-tune user permissions
We added the ability to generate a report on all users that have cloud access roles by OU. The report provides info on each user and the cloud access roles they have for each project attached to that OU or to OUs below it. This makes it easy to see and fine-tune each user's cloud service provider access broken down by project. You can generate this list on the top-level OUs for your organization to see a report for all projects.
Additionally, cloudtamer.io now includes new "browse minimal" permissions. This allows minimal project access to be granted for all projects attached to an OU or below the OU. With these permissions, users can see the name of the project and access the cloud service provider console without granting access to potentially sensitive information, such as project financials. The permissions can be set at the global level or within a permission scheme.
Get enhanced Azure support
We made a slew of changes to enhance our Azure support.
In-app support for more Azure features
We now support Azure resource group creation via the account cache, allowing you to create resource groups without leaving the cloudtamer.io application. We also added support for Azure CSP Government subscriptions and resource groups, making cloudtamer.io compatible with a broader range of Azure options.
For those who use Azure CSPs, cloudtamer.io now uses the Microsoft-recommended authentication strategy to pull financial data. This makes the application compatible with pulling spend from Azure Government CSPs, making our spend tracking features viable for a whole new group of Azure users.
Find and use Azure items more easily
You can now search for policy definitions, which were previously not in the search index. We also added sorting and pagination to the Azure policies, role definitions, and ARM templates lists. Plus, we added searching to the role definitions and ARM templates lists. All of these changes make it easier to find and view Azure resources.
To make it easier to see cloud rules that include an ARM template, we now display a list of cloud rules on the ARM template details page. This list shows all cloud rules where the ARM template is applied.
We also added the ability to test the validity of credentials that are entered for Azure CSPs and EAs. cloudtamer.io now provides buttons in the create and edit forms for Azure billing sources to verify that the credentials work properly, preventing data entry and data validation errors. So again, no more typos!
It doesn't stop there!
We made lots of other changes and enhancements! Check out the Support Center to see all the changes we've made in 2.19.
Start your cloud enablement journey.
Request a demo today,