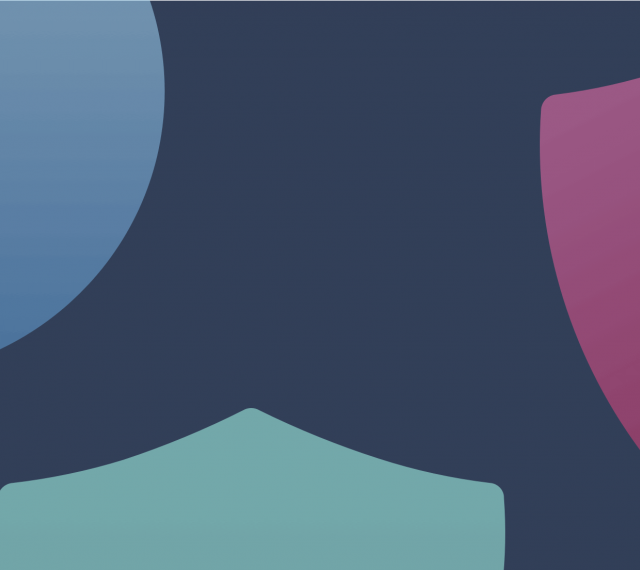 Last updated on February 2nd, 2023 at 3:12pm
Ready for some exciting new features in version 2.31? Customization is the name of the game this release. Whether it's which notifications you receive, the domain you access cloudtamer.io from, or how you set up new accounts, we bet you will find something to customize 'just right' in our top new features.
Know What's Happening—or Don't. Customize Your Notifications!
Global Defaults for Everyone
The new Default Notifications section in System Settings is where you'll go to configure the two extremes of your notifications settings: default configurations and locked configurations.
Regular default configurations made here are blanket settings that will apply to every user, until they are overridden. Out of all of the notification settings, these have the lowest level of precedence and will be overridden by user, resource, and locked configurations. All you have to do to change a default is toggle one of the available settings on or off. These default settings are a good way to get everyone at the same starting point with room for users to make their own customizations.
Configurations that are locked here cannot be overridden by anything else. These have the highest level of precedence. To lock a setting, simply switch the Lock toggle to on. Individual users will be unable to change locked settings anywhere else in the console. Locking settings is the best way to ensure that everyone always receives critical notifications.
For more information about the notifications that can be configured and notification precedence, see Notifications.
Granular Configurations for You
Now that you have your global baseline and required settings in place, it's time to zoom in. Notification settings configured by you in your My User Settings or on a particular resource apply to you and only you. Every user in your organization can have different configurations here, so don't be afraid to get specific and personalized.
Which notifications are important for you to do your unique job? Are you in charge of a development OU where engineers often create new projects? Head over to your My User Settings page to configure whether New Project notifications show in-app or go to your email. But wait, one of the descendant OUs is just for sandbox projects? Navigate to the Settings tab of that OU's details page to turn off its New Project notifications, while leaving notifications from other OUs active.
Notification settings configured in My User Settings are overridden by settings on individual OUs or projects. So, you can set your overall preferences then tweak specifics on any resources that require a non-standard approach.
For more information about customizing notification settings, see My User Settings.
Securing Your cloudtamer.io Access Made Easy
Expanded SAML Support
SAML provides authentication between identity providers (like Okta, OneLogin, and Google) and cloudtamer.io to make logging in easy. With this release, improvements to the way we process certificates has expanded the list of identity providers we support. You can now use certificates from SiteMinder and PingOne for authentication.
For information about using SAML, see Add a SAML 2 IDMS.
Alternate Hostnames for Multiple Access Points
Alternate hostnames are useful for creating a secure way to access cloudtamer.io for troubleshooting or migrating, improving your business continuity and disaster recovery positions.
When you set up an alternate hostname during install or upgrade, you specify a secondary domain that team members can use to access the application. If there is a communication issue on your primary domain, you can log in from the secondary domain and access the application to help with troubleshooting. This also creates redundancy in your architecture, ensuring that, even if one domain goes down, you always have access to cloudtamer.io services.
For information about creating an alternate hostname, see AWS Deployment Guide.
Set Up Large Deployments in a Snap
Bulk Import Azure Resource Groups with Zero Conflicts
Azure resource groups—we love them and the granular control they give us, don't we? Resource groups are all about making management easier, so it's important to us that getting those groups into cloudtamer.io is also easy. We understand that, for the sake of ease and consistency, resource groups across subscriptions often end up with the same names. So, to make resource group bulk imports as smooth as possible, we've made it so you can automatically append a suffix to resource group account names in cloudtamer.io. This removes any chance of conflicts between imports and makes it easy to identify resource groups at a glance.
For information about bulk importing resource groups, see Add an Azure Account.
Exchange Wildcards for AWS Account Creation
Placeholder emails are used when creating AWS accounts, so you don't have to manually enter email addresses for every account. Previously, we only supported plus-aliasing, which is used primarily by Gmail accounts. With this release, we have added support for wildcard filters used by Exchange accounts!
For information about creating a placeholder email, see AWS Account Creation Settings.
That's Not All!
These are just the highlights! For details on all of our new features, changes, and bug fixes, visit our Support Center.
If you're new to cloudtamer.io, welcome! You can request a demo to learn more about our comprehensive cloud management software.
Start your cloud enablement journey.
Request a demo today,